Hand Gesture Recognition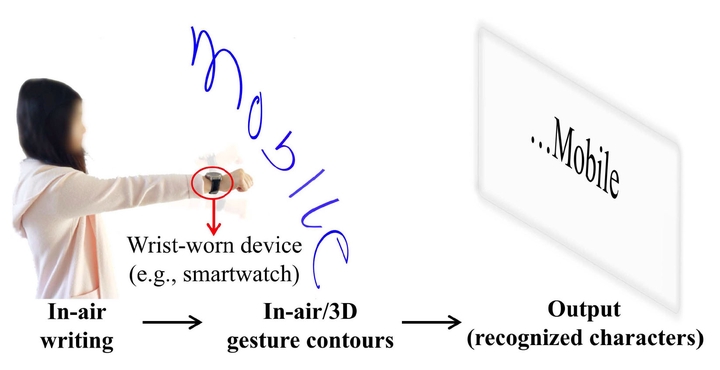 This project presents an in-air writing gesture recognition system using a wrist-worn device. We propose a novel contour-based gesture model which converts human gestures to contours in 3D space, and then recognize the contours as characters. We introduce Principal Component Analysis (PCA) to detect the principal/writing plane in 3D space, and then tune the projected 2D contour in the principal plane through reversing, rotating and normalizing operations.
This work appears in ACM Transactions on Sensor Networks in 2019.